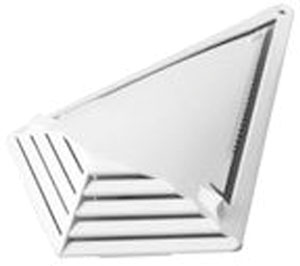 STEALTH VENT PUSH-IN (EACH OR 100/BAG)
Shrink Wrap Vent 27BSP1. Push-In Stealth vent. Cuts its own ventilation hole during installation, securing itself to the cover material. Seals to prevent snow entry and shelters the vent opening to prevent bug and element entry.
*Product images are for illustration purposes only and may not be an exact representation of the item. Please refer to item description.

Denotes a non-stock item. These items are not regularly stocked in our store locations and may require extra time to arrive from our supplier(s) and incur incoming freight.