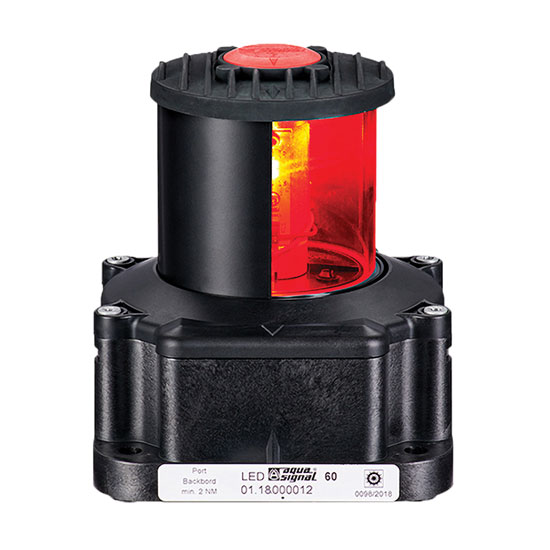 SERIES 60 RED LED PORT 24V NAVIGATION LIGHT BLACK HOUSING
Brand:
Part Number:

AQS-3669203000
HM Order #: 777485
Aqua Signal's Series 60 navigation lights are designed for vessels from 20 to 50 meters, Series 61 LED navigation lights for vessels above 50 meters in length. Long product lifetime has been an essential priority when designing the two single tier lanterns. A smart, tamper proof countdown system will also give the user a warning when it's time to replace the lanterns. Even at an ambient temperature at 45?C the lifetime is 100 000 hours.

Navigation light in Polycarbonate. IP66/67 . Light source LED Red 1x3W. 4x D8mm. Cable entry 1xM25-Polyamide. Optic type Clear, with Borosilicate glass diffusor. Angle of visability (?): 112.5 (Port/Starboard).