SEAHAWK TALON SINGLE SEASON ANTIFOULING PAINT
Sea Hawk Talon Single Season Antifouling Paint. Copper based, hard modified epoxy, consistent viscosity, can be applied over other modified epoxy antifouling paints, & for use in fresh or salt water.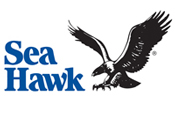 *Product images are for illustration purposes only and may not be an exact representation of the item. Please refer to item description.