SEAHAWK SMART SOLUTION ANTIFOULING PAINT (AEROSOL, PT, QT OR GL)
Sea Hawk Smart Solution is the next generation in antifouling technology and is engineered to be the most effective environmentally friendly antifouling paint available. Smart Solution provides equivalent performance to traditional antifoulants, but utilizes completely METAL-FREE biocides resulting in no bioaccumulation in the environment. The coating's reaction to salt water creates a slick film that encapsulates the hull, providing enhanced speed and premium performance against growth.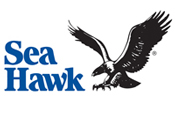 *Product images are for illustration purposes only and may not be an exact representation of the item. Please refer to item description.