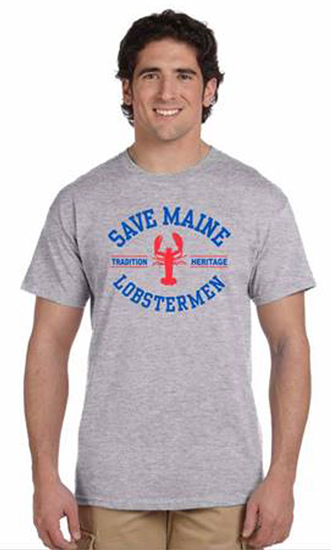 SAVE MAINE LOBSTERMEN T-SHIRT
Save Maine Lobstermen heather gray tshirt. 90% cotton, 10% poly.

$10 from the sale of each shirt will go to the MLA (Maine Lobsterman's Association) Legal Defense Fund.

Thousands of Maine's family owned lobstering businesses are at risk of extinction due to a recent federal court ruling citing a violation of the Engangered Species Act (ESA) by the National Marine Fisheries Service (NMFS). The world's most sustainable fishery could be shut down and that is something MLA does not want to happen.