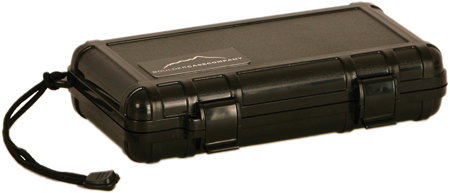 RUGGED WATERPROOF CASE BLACK 8.38" X 4.66" X 1.88"

Brand:
Part Number:

DCU-J-3000
HM Order #: 763873
Keep your valuables safe and protected with the J3000 Watertight Case. The case is made with high impact ABS plastic, which makes it durable and long-lasting. The reliable stainless steel hinge and latch pins are corrosion resistant. Contoured foam and lanyard are standard on these cases, but available without. Thanks to the water-tight seal, the watertight case will keep your valuables protected up to 80 feet (24 meters) underwater. They are crash-proof, so it won0t break in case you drop it. If a replacement is needed there is no need to worry, because J3000 comes with a lifetime warranty. Feel safe knowing your items are protected with the J3000 Watertight Case.

Interior Dimensions: 7.88 x 3.90 x 1.42
Exterior Dimensions: 8.38 x 4.66 x 1.88
*Product images are for illustration purposes only and may not be an exact representation of the item. Please refer to item description.