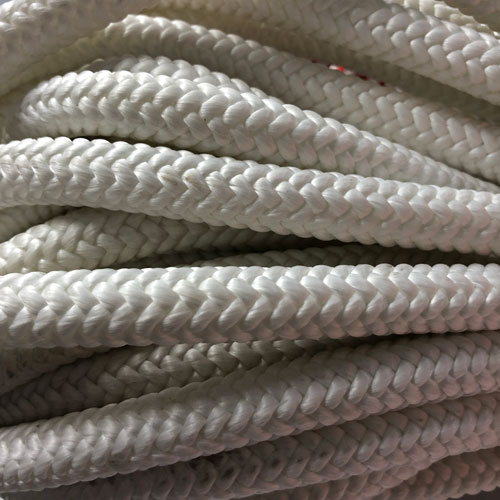 ROPE XTC WHITE DOUBLE BRAID
XTC 12 is a "nubbier" hollow braid offering lower weight and excellent abrasion resistance. Built to be round and stay round, XTC 12 is a 12-strand single braid of polyester/"Para-ep" Olefin.

Key Features

Commercial grade
Single braid construction eliminates the core
Nubby construction for hand climbers
This all-synthetic rope resists rot and mildew, and performs equally well in both wet and dry conditions. XTC 12 is identified by one yellow tracer. XTC 12 is a commercial-grade single-braid construction that eliminates the core and adds nubby construction for hand climbers. It is an economical choice for a range of climbing needs. XTC 12 meets CE0120 EN1891 Type-B.

Buzzz Line is available in 100% orange solution dyed polyester or solid white. The strand is laid, much like our 16-strand products, which are to maximize abrasion resistance. The braid is tight to prevent snagging but supple enough to make handling and throwing a snap. All polyester maximizes the tensile strength, while offering an enhanced ability to absorb shock over our other 12-stranded products.

*Product images are for illustration purposes only and may not be an exact representation of the item. Please refer to item description.

Denotes a non-stock item. These items are not regularly stocked in our store locations and may require extra time to arrive from our supplier(s) and incur incoming freight.