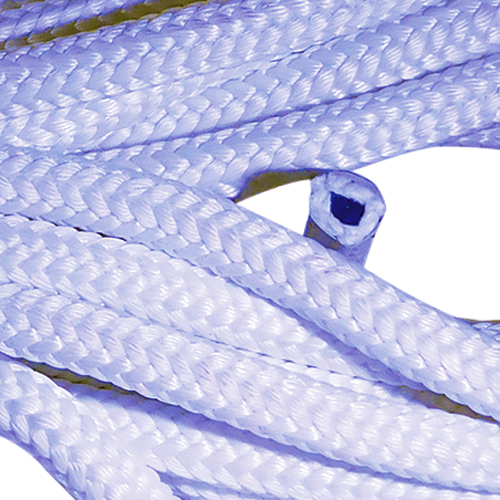 ROPE POLYESTER DBL BRD WHITE POLYESTER COVER BLUE POLYAMIDE CORE
Polyester, Solid White, 16 Strand. Plied yarns and protective finish for improved abrasion resistance and grip. The line should be discarded when the propriety "blue" safety core is exposed from deep damage or has been worn through to the jacket. Approximate Minimum Breaking Strength 5800lbs.
*Product images are for illustration purposes only and may not be an exact representation of the item. Please refer to item description.

Denotes a non-stock item. These items are not regularly stocked in our store locations and may require extra time to arrive from our supplier(s) and incur incoming freight.