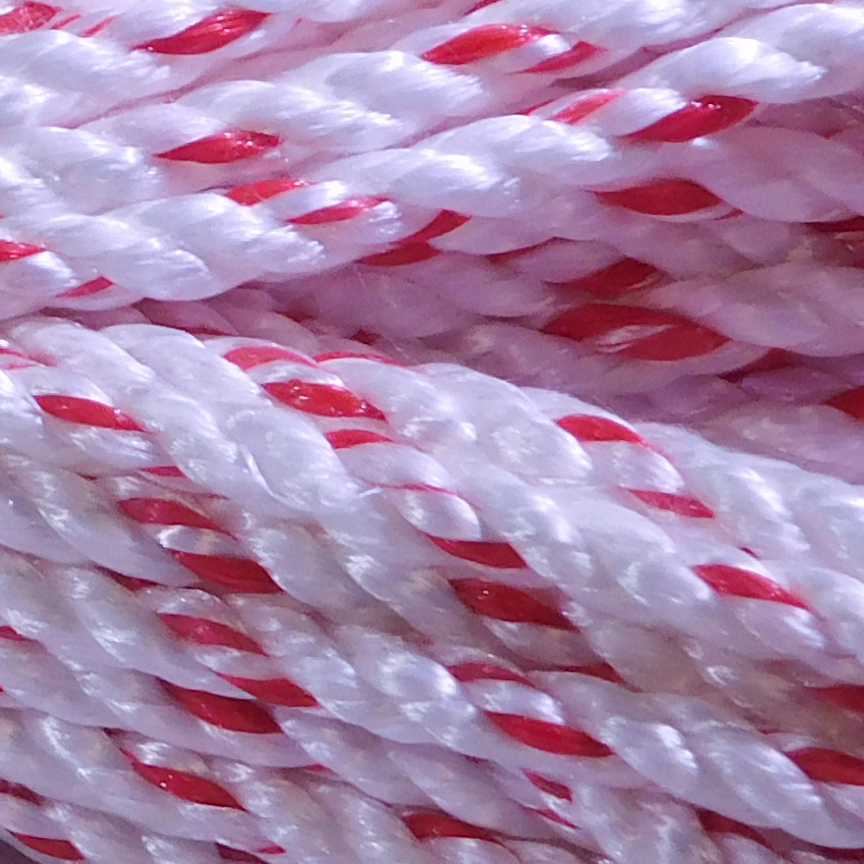 ROPE POLY PLUS 3-STRAND
Poly Plus Premium 3-Strand Twisted Combination Rope. With its distinctive two red tracers Poly Plus is the most well known combination rope on the market. A firm lay poly-dac with high tenacity polyester wrapped over a polyolefin core providing good abrasion resistance and strength.

BREAKING STRENGTH:
1/4inch 6mm = 1695lbs, 5/16inch 8mm = 2,566lbs, 3/8inch 10mm = 3,375lbs, 7/16inch 11mm = 4,165lbs, 1/2inch 12mm = 5,500lbs, 5/8inch 16mm = 9,235lbs,

3/4inch 18mm = 12,125lbs, 7/8inch 22mm = 15,950lbs, 1inch 24mm = 18,750lbs, 1 1/8inch 28mm = 22,550lbs, 1 1/4inch 30mm = 26,800lbs, 1 1/2inch 36mm = 35,350lbs,
1 3/4inch 44mm = 46,060lbs, 2inch 48mm = 61,400lbs, 2 1/4inch 56mm = 74,860lbs,
2 1/2inch 60mm = 91,200lbs, 2 5/8inch 64mm = 100,810lbs, 3inch 72mm = 131,000lbs,
4inch 96mm = 213,750lbs.
*Product images are for illustration purposes only and may not be an exact representation of the item. Please refer to item description.

Denotes a non-stock item. These items are not regularly stocked in our store locations and may require extra time to arrive from our supplier(s) and incur incoming freight.