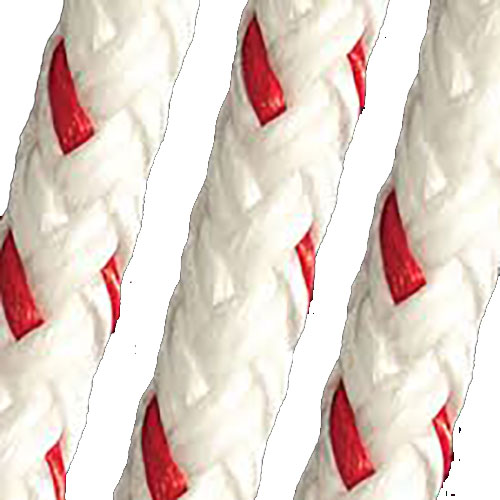 ROPE POLY PLUS 12 STRAND
PolyPlus Braid is an affordable 12-strand single-braid rope constructed of high-tenacity polyester plied over "Para-ep" polyolefin in each individual strand.

A unique plying technique as well as a generous proportion of polyester to olefin is coupled with Yale's exclusive Aralube treatment to optimize the rope's abrasion resistance. The "Para-ep" provides body to the rope and enhances its handling characteristics while keeping the rope's weight to a minimum.

The two-end-per-carrier structure makes the rope very easy to splice, and it is entirely torque balanced. PolyPlus Braid is the strongest single-braid polyester/polyolefin blended rope available and is always manufactured with dual red strands.

*Product images are for illustration purposes only and may not be an exact representation of the item. Please refer to item description.

Denotes a non-stock item. These items are not regularly stocked in our store locations and may require extra time to arrive from our supplier(s) and incur incoming freight.