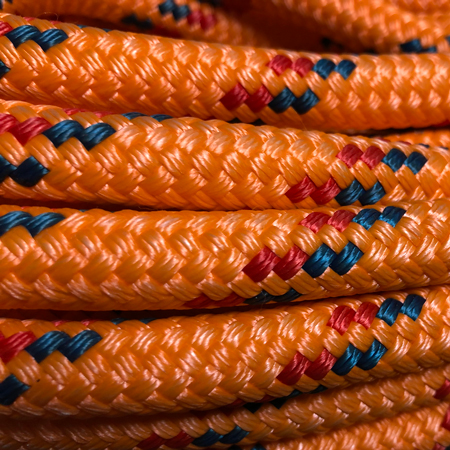 ROPE MAXIBRAID PLUS DOUBLE BRAID
Maxibraid Plus is a double-braided rope constructed of an inner load-bearing core of Ultra High Weight Molecular Polyethylene (UHMWPE). The polyester outer sleeve is slightly thicker than Ultrex Plus, which would provide more abrasion resistance in high-wear applications.

The UHMWPE core is coated with Yale's Maxijacket coating prior to being over-braided, for added toughness. Yale has developed a special splice for larger sizes (3/4" and larger), which incorporates a tucked core yet is covered as a conventional double braid. The advantage to this splice is no movement of the eye in service and a greatly shortened internal tail, making the rope more flexible and less prone to being damaged adjacent to the eye.