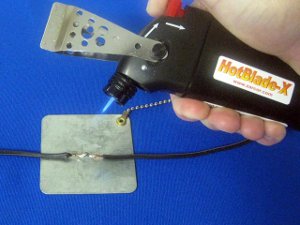 ROPE CUTTING MICRO TORCH HOTBLADE-X BUTANE
Brand:
Part Number:

ZAR-HB101
HM Order #: 736377
The HotBlade-X mini torch can be used to heat or ignite items, and can serve several other purposes: Solder Thaw frozen locks. Note: Heat the key first Remove rusted nuts from bolts Light the grill Apply shrink tubing Light candles Handicrafts Light cigars and cigarettes
*Product images are for illustration purposes only and may not be an exact representation of the item. Please refer to item description.