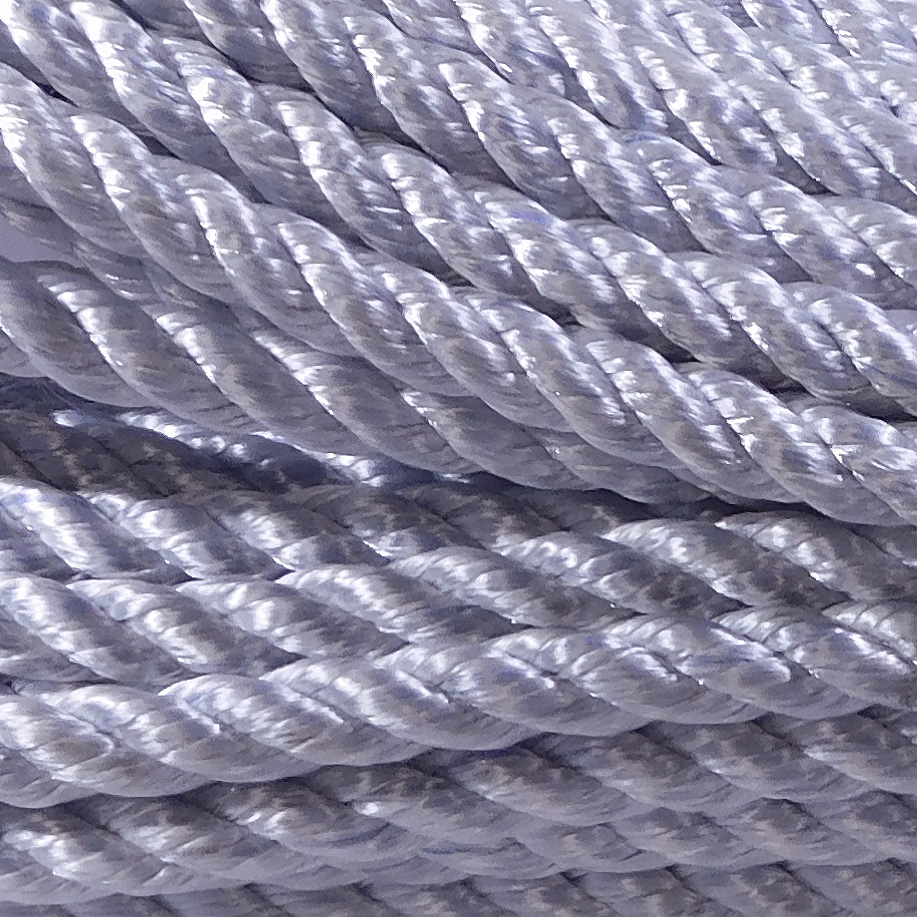 POLYESTER 3-STRAND ROPE
Polyester 3-Strand Rope. A high density multifilament rope incorporating high tenacity white filament in a four stage, plied yarn construction. Among conventional synthetic ropes, polyester has the lowest stretch, best abrasion resistance, and good dielectric properties.

BREAKING STRENGTH:
3/16inch 5mm = 1,128lbs, 1/4inch 6mm = 1,695lbs, 5/16inch 8mm = 2,566lbs, 3/8inch 10mm = 3,567lbs, 7/16inch 11mm = 4,865lbs, 1/2inch 12mm = 7059lbs, 5/8inch 16mm = 10,537lbs, 3/4inch 18mm = 13,489lbs, 7/8inch 22mm = 22,062lbs,
1inch 24mm = 28,141lbs, 1 1/8inch 28mm = 34,318lbs, 1 1/4inch 30mm = 37,893lbs
1 1/2inch 36mm = 50,603lbs, 1 5/8inch = 62,021lbs, 1 3/4inch 44mm = 78,443lbs,
2inch 48mm = 101,708lbs, 2 1/4inch 56mm = 120,808lbs, 2 1/2inch 60mm = 148,191lbs
2 5/8inch 64mm = 170422,lbs, 3inch 72mm = 192,042lbs, 4inch 96mm = 319,600lbs.
*Product images are for illustration purposes only and may not be an exact representation of the item. Please refer to item description.

Denotes a non-stock item. These items are not regularly stocked in our store locations and may require extra time to arrive from our supplier(s) and incur incoming freight.