PLOTTER CARTRIDGE MAX WD US GULF MEXICO GRT LAKES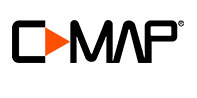 Brand:

CMap
Part Number:

CMA-NA-M023
HM Order #: 175992
Coverage of the Gulf states, starting from Boca Raton, FL, down to Key West, FL, then back up and around the Gulf to Brownsville, TX. Also includes coverage of all the Great Lakes: Erie, Superior, Ontario, Huron and Michigan. Coverage of the Great Lakes also includes Fox River and Lake Winnebago, Lake St. Clair and the Trent-Severn Waterway. River coverage includes the Mississippi River, Ohio River, Illinois River, Arkansas River, Red River, Ouachita River, Tennessee River, Cumberland River, Tenn-Tom Waterway and the Black Warrior River. Other smaller rivers are also included: Green River, KY, Kanawha River, WV, Allegheny and Monongahela Rivers, PA and Kankakee River, IL. Additional coverage of the Hudson River, including Lake Champlain, down to New York City, the Erie Barge Canal and partial coverage of the St. Lawrence River up to Montreal.

Dynamic NavAids include detailed information on navigational aids, including name, color, information on frequency, range of the light, etc.
Dynamic tides and currents predict the time, level, direction and strength of currents and tides.
Guardian Alarm performs an automatic forward-scanning check for obstacles. Use this feature as an added backup to alert you if you head toward a potentially harmful object.
Photos and diagrams in high-definition of ports, marinas and significant navigational marks will help you to familiarize yourself with new destinations and passages.
Route-check is an extension of Guardian Alarm, helping keep you safe by indicating obstacles along the segments between waypoints.
Depths and land elevation show the usual depth information and the colors make it easy to distinguish different water depths and land elevations. Detailed harbor charts so docking in unfamiliar ports is no problem. You have precise layouts of thousands of marinas, including slip spaces, restricted areas and other valuable navigation information.
Perspective view gives a bird's-eye view of your navigation area, it tilts the chart view to a 45-degree angle.
C-Marina Port Database has details on marinas. Displays harbor hours, harbor master contact info, nearby lodging and restaurants, VHF call-in details, photos and more.
Points of interest (PO Is) and road mapping helps whether you're looking for a restaurant or museum, you can find it in our extensive database of local services and cultural highlights.
*Product images are for illustration purposes only and may not be an exact representation of the item. Please refer to item description.