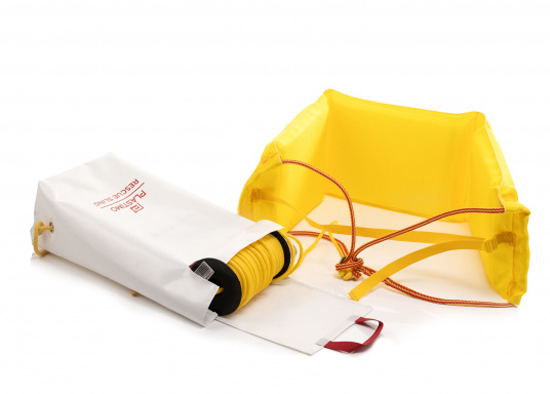 PLASTIMO RESCUE SLING WHITE FLOTATION BELT, STORAGE BAG W/CLIPS

Brand:
Part Number:

PTO-35713
HM Order #: 776238
Plastimo Rescue Sling. Delivers flotation to the victim and provides a means to hoist the person back aboard. Flotation belt offers 98 N of buoyancy. Features 130 feet of retrieval line coiled on a spool, offering efficient recovery and avoiding tangling or fouling. Includes storage bag with clips for rail attachment. White.
*Product images are for illustration purposes only and may not be an exact representation of the item. Please refer to item description.