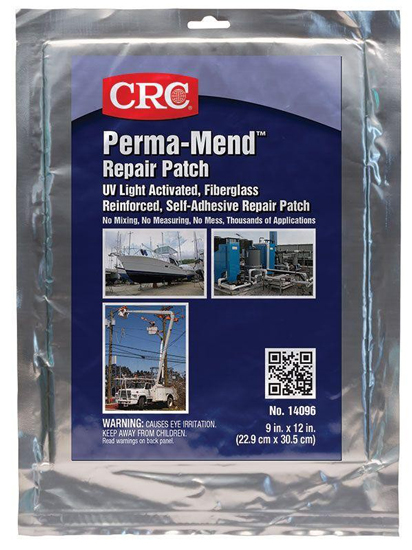 PERMA-MEND UV REPAIR PATCH CURABLE 9" X 12"

Quantity Available:

In Stock
Brand:

CRC Industries, Inc
Part Number:

CRC-14096
HM Order #: 776605
CRC 14096- PERMA-MEND UV PATCH
Light activated fiberglass reinforced self adhesive repair patch. For use on tanks, pipes, roofs, steps, switch boxes, radiators, mufflers, bumpers, boat bodies. Can be used on any wood, metal, glass, ceramic, concrete and plastic surface.