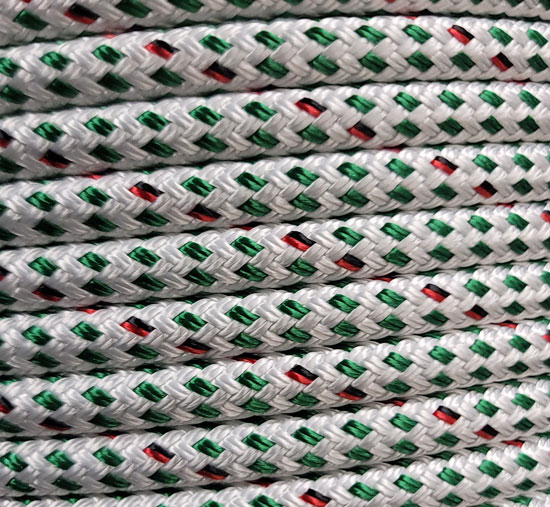 NEW ENGLAND ROPES ENDURA BRAID 5/16 DYNEEMA CORE GREEN FLECK (BY/FOOT)

Brand:
Part Number:

NE-2532-08
HM Order #: 758710
Endura Braid delivers optimal performance, strength and durability for the competitive sailor. It features a specially engineered 12-strand Dyneema core, with marine-tech coating and a 24 carrier braided polyester cover.

Core: Dyneema SK78
Applications: All running rigging requiring a durable, low stretch, lightweight line, such as sheets, halyards, guys, topping lifts, reef lines, or low-stretch control lines.
*Product images are for illustration purposes only and may not be an exact representation of the item. Please refer to item description.