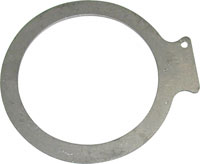 MEASURER SCALLOP 4" S/S RING LEGAL 12-1-04

Brand:
Part Number:

HMS-SR-SS4
HM Order #: 157167
Stainless steel 4 scallop measure ring. Contains a handle with a drilled hole for adding a lanyard for easy attachment to oil skins or a coat.
*Product images are for illustration purposes only and may not be an exact representation of the item. Please refer to item description.