LUBRICANT BOESHIELD T-9 4 OZ (AEROSOL)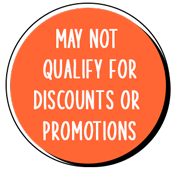 Brand:
Part Number:

BOE-T90004
HM Order #: 104528
Boeshield T-9 wAS DEVELOped by The Boeing Company for lubrication and protection of aircraft components. It is a combination of solvents, lubricants, and waxes designed for penetration, moisture displacement, lubrication and protection. Boeshield T-9 DRIES TO A THIN WAXY film that clings to metal for months. It will loosen rusty and corroded parts and is safe on paints, plastics, and vinyl's. Boeshield T-9 COMes in a variety of sizes from the industrial gallon sized to a convenient 1 oz. drip bottle. We feel we have the best product of it's type on the market.
*Product images are for illustration purposes only and may not be an exact representation of the item. Please refer to item description.