LUBRICANT BOESHIELD T-9 12 OZ (AEROSOL)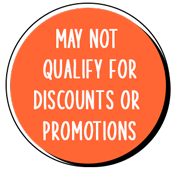 Brand:
Part Number:

BOE-T90012
HM Order #: 104529
Penetrates deeply into fasteners and fixtures - Displaces moisture - Dries to a clean waxy film. - Lubricates and protects all metal for months. - Attack's existing corrosion. - Helps loosen rusted parts. - Contains no Fluorocarbons
*Product images are for illustration purposes only and may not be an exact representation of the item. Please refer to item description.