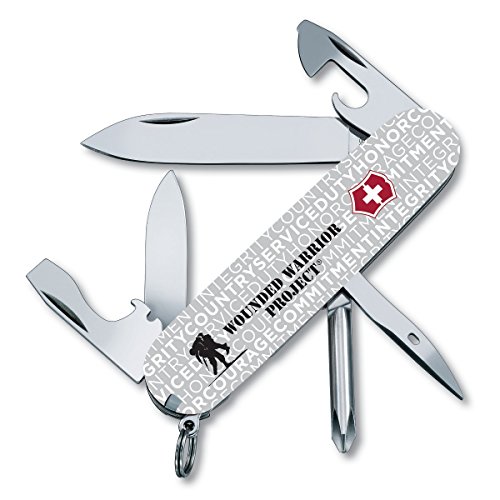 KNIFE TINKER GRAY JARGON WOUNDED WARRIOR PROJECT
Brand:

Victorinox Mfg.
Part Number:

SAB-55073.US2
HM Order #: 763840
For every Wounded Warrior Project (WWP) Swiss Army Knife sold between May 20, 2016 and June 30, 2017, Victorinox Swiss Army, Inc. will donate 5% of the manufacturer's suggested retail price directly to WWP. The Tinker Swiss Army Knife is a practical, useful and reliable companion that has every tool you need for your everyday adventures. Swiss-made precision engineering features stainless steel construction encased in polished ABS/Celidor and packaged in a box. At 91mm long, the Tinker is prepared for everything and contains 12 functions (Large Blade , Nail File, Nail Cleaner, Scissors, Key Ring, Tweezers, Toothpick). These knives are hand-crafted in Switzerland to guarantee the highest quality and are backed by a lifetime warranty against defects in material and workmanship. Make it your mission to join Victorinox Swiss Army in supporting Wounded Warrior Project.
*Product images are for illustration purposes only and may not be an exact representation of the item. Please refer to item description.