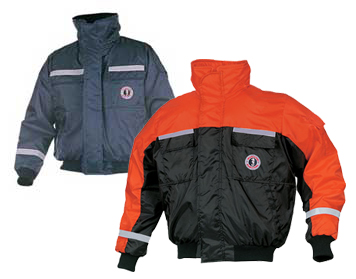 JACKET BOMBER W/REFLECTIVE TAPE
Mustang Bomber Jacket. Designed to deliver comfort, warmth and durability during marine operations, the MJ6214 T1 Classic Flotation Bomber Jacket's closed cell foam insulation will provide flotation and in-water insulation to delay the onset of hypothermia in the event of water immersion. Coupled with functional design elements such as fleece lined pockets and a double storm flap. Suitable for the requirements of Industrial, Regulatory, and Military environments, the Classic Flotation Bomber Jacket is a standard piece of uniform for many government agencies, as well as everyday recreational activities such as boating, fishing or sailing.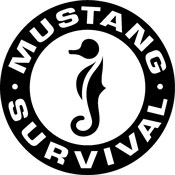 *Product images are for illustration purposes only and may not be an exact representation of the item. Please refer to item description.

Denotes a non-stock item. These items are not regularly stocked in our store locations and may require extra time to arrive from our supplier(s) and incur incoming freight.