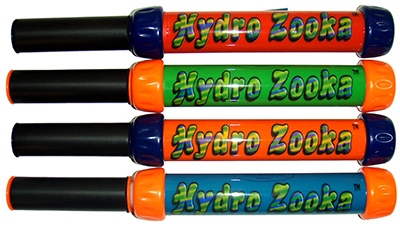 HYDROZOOKA 12 WATER LAUNCHER ASST
Brand:
Part Number:

HTV-189193
HM Order #: 756707
Hydrozooka water launcher. Can shoot a 3/16" stream of water up to 50', simply suck up the water by pulling back on the handle with tip in the water, aim, & push the handle forward to fire! Made of durable ABS plastic to last. Assorted colors.
*Product images are for illustration purposes only and may not be an exact representation of the item. Please refer to item description.