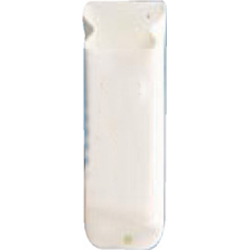 HOLDER WINCH HANDLE 8-1/2"H x 3"W x 2" Dia

Brand:

Beckson Marine, Inc
Part Number:

BEC-HH-2
HM Order #: 103004
Beckson Model HH-2 Soft-Mate Winch Handle Holder, Flexible PVC, 8-1/2"H x 3"W x 2"Diameter. For medium winch handles, top action, standard or ratchet. Equipment holders designed to hold a variety of gear in convenient sizes for boat, RV, or home. Each with more uses than listed here.
Designed not to hurt you or your equipment. Comes with mounting screws.
*Product images are for illustration purposes only and may not be an exact representation of the item. Please refer to item description.