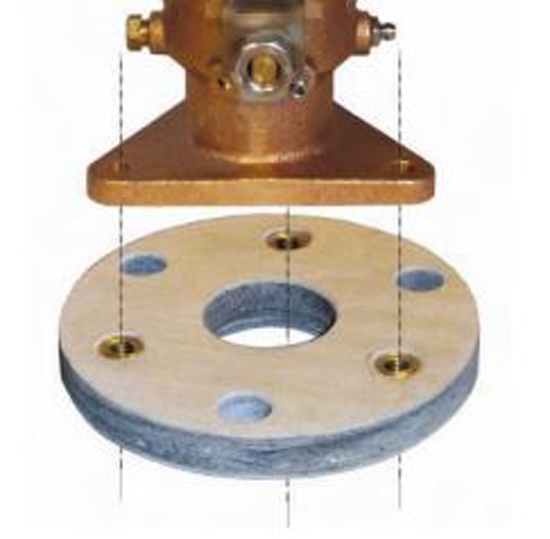 GROCO BACKING BLOCK FOR SEACOCKS 3"

Brand:

Groco
Part Number:

GRO-BB-4
HM Order #: 776983
GROCO BACKING BLOCK FOR SEACOCKS 3". Flanged seacock installation is improved with the use of a backing block between the valve flange and the hull.

Features:

*Each size fits multiple seacock sizes.
*Press threaded brass inserts into the hull side of the backing block into the holes that match the seacock flange.
*Rigid 1/2" thickness provides secure installation but is flexible enough to conform to minor hull curvature.
*Will not swell or absorb moisture.
*Made from an environmentally friendly PVC foam specially formulated for marine applications.
*Measurements: 9.5" diameter with three 3/8"-16 threaded inserts.
*Product images are for illustration purposes only and may not be an exact representation of the item. Please refer to item description.