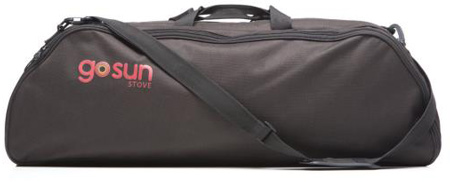 GOSUN SPORT CARRY CASE
Brand:
Part Number:

GON-4ACCCP1
HM Order #: 767891
Gosun 4ACCCP1 Padded Carrying Case for Sport Solar Stove. With room for a stove, two trays, heaps of food, spices, and utensils, this is the ultimate mobile solar kitchen solution.

Padded Interior Pocket: Protects the stove from impact and scratches Easy-Clean Tray Pocket: Clean up any mess with a few wipes
Ergonomic Shoulder Strap: Easy to carry heavy loads
FAA/TSA Compliant: Go Anywhere
*Product images are for illustration purposes only and may not be an exact representation of the item. Please refer to item description.