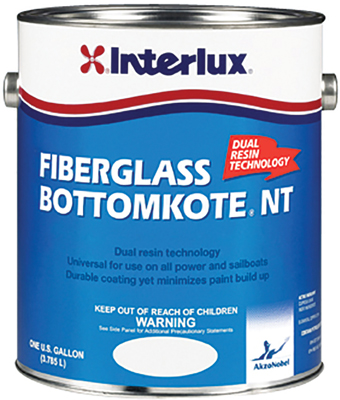 FIBERGLASS BOTTOMKOTE NT ANTIFOULING PAINT
Interlux Fiberglass Bottomkote NT (New Technology) Dual Resin Technology (both ablative & hard antifouling). Very durable, prevents premature wear-through. Slow polishing effect that keeps the hull clean & smooth. Fast drying (paint & launch the same day). Universal for most substrates (excluding aluminum).

REBATE! Click link below for details!
Link to Extras (videos, PDFs, rebate forms, etc)