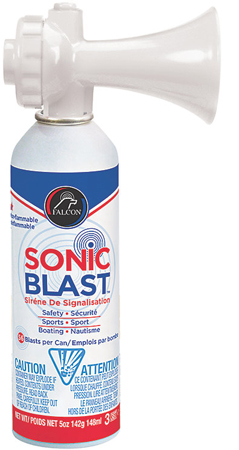 FALCOCN HORN SIGNAL SONIC BLAST 5 OZ
Due to restricted supply, only 12 per customer!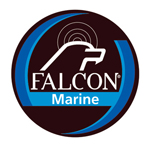 Brand:

Falcon Safety
Part Number:

FAL-FSB5
HM Order #: 761144
The new HMO1234ze used in Sonic Blast Horns is a specially formulated non-flammable propellant that has an ultra-low global warming potential (GWP). It has a 99.5% lower GWP than HFC-134a and is ideal for uses where flammability is a concern, including boating, manufacturing plants, construction sites, etc.
It is not considered HAZMAT, and needs no special documentation.

This 5 oz Sonic Blast horn provides up to 56 blasts per can.
0 High impact white plastic trumpet
0 Meets USCG requirements for boats to 65 ft (20 m)
0 Provides a 120 dB sound level at 10 ft
0 Trapped blister packaged for retail sale
*Product images are for illustration purposes only and may not be an exact representation of the item. Please refer to item description.