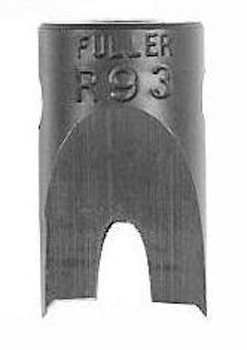 COUNTERBORE TYPE R 1/2" DRILL SIZE .25"
Quantity Available:

In Stock
Brand:

W.L. Fuller, INC
Part Number:

FLR-R24
HM Order #: 114516
Designed to cut clean holes in wood and plastic. Can also be used with stop collars. Counterbores for the flat under the heads of nails, spikes, and bolts. Allowing them to be sunk far enough beneath the surface to allow for a wood plug to be used to cover the head. Can be set at any point on a twist drill and held fast with two hex-socket set screws. Designed for clean cutting. Made of Carbon Steel and heat-treated for long tool life. We have several types of counterbores. - The Type R counterbores are made of stainless steel. The extension lip pattern cutting edges allow it to cut clean holes through wood and plastic without tearing.
*Product images are for illustration purposes only and may not be an exact representation of the item. Please refer to item description.