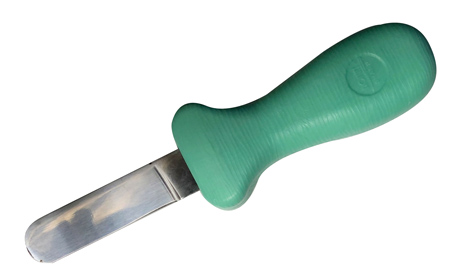 CLAM KNIFE STAINLESS STEEL 3" BLADE
Brand:
Part Number:

HM-CLAMKNIFE3
HM Order #: 769873
RONIN is a legendary Japanese Samurai with intelligent, sharp, and strong spirit. RONIN SHARP Knife follow these characteristics as STRONG, SHARP, and DURABLE.

* Durable Stainless Steel

* 3" Long, Sharp, Strong Blade

* Ergonomic Design

* Grip Firmly, Shuck Safely
* Polyethylene Handle

* Tough & Sanitary

Blade Length: 3"
Handle Length: 4-1/4"
Overall Length: 7-1/4"
*Product images are for illustration purposes only and may not be an exact representation of the item. Please refer to item description.