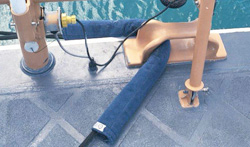 CHAFE PRO FITS 1"-2" 2' LONG YACHT/COMM GRADE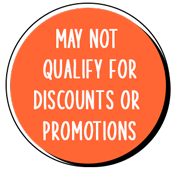 Brand:
Part Number:

CPR-08HB02
HM Order #: 740570
The HB Series is ideal for protecting a ship s mooring lines from pier and/or chock abrasion and for protecting lines used for towing. Chafe-Pro s HB Series is constructed of multiple layers of FJORD s specially formulated and designed heavy-duty nylon weaves. The layering technique used in the HB Series is designed to provide maximum flexibility and ease of application, and also provide long chafe-resistant service. Typical application includes use in mooring/anchoring and towing operations.
*Product images are for illustration purposes only and may not be an exact representation of the item. Please refer to item description.