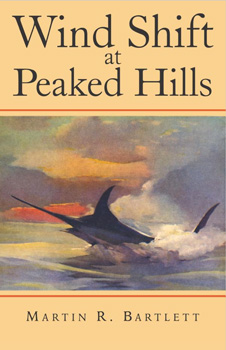 BOOK WIND SHIFT AT PEAKED HILLS BY MARTIN BARTLETT
Brand:
Part Number:

MBL-1492184195
HM Order #: 752589
The Selective Service was offering Leonard Hill two opportunities. He could sit in a Marine Corps watchtower and observe his mirror across the fence line at Guantanamo, Cuba, or he could sit in a U. S. Army watch tower and observe the largest minefield in the world on the 38th parallel in Korea. He chose a third option. He chose to sit in a Coast Guard watchtower overlooking the Atlantic Ocean, a decision he would soon regret; a decision that would take him four years to overcome. - Hill s on the job recovery program takes place on Captain Tommy Martin s 70-foot longliner Tecumseh with its crew of three. We use the term crew loosely because harpooner Sam Santos was not above a little extracurricular hunter/gathering when the
*Product images are for illustration purposes only and may not be an exact representation of the item. Please refer to item description.