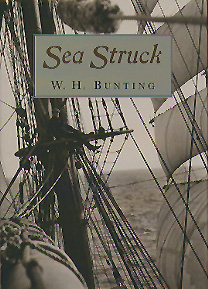 BOOK SEA STRUCK HARDCOVER
Brand:
Part Number:

BK-0884482650
HM Order #: 165788
Sea Struck by W. H. Bunting. Some people seem to be born with salt water running in their veins. As soon as they are able, they go to sea. For certain young men at the turn of the last century, this was as much a rite of passage as making the grand tour. In most cases the experience was a transitory adventure; for a few it was a life-shaping experience. - Sea Struck is about the final decades of American square-rigged sail, as recorded in firsthand accounts of voyages made by three well-born young men from Massachusetts. The city of New Bedford looms large here-two young men, Frank Besse and Rodman Swift, came from families prominent in the whaling industry, and old whaling money financed the construction of two ships, the
*Product images are for illustration purposes only and may not be an exact representation of the item. Please refer to item description.