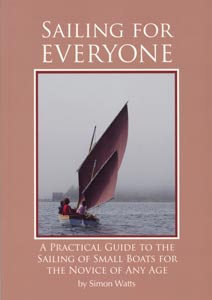 BOOK SAILING FOR EVERYONE BY SIMON WATTS
Brand:
Part Number:

BK-9781934982013
HM Order #: 736924
This began as a guide for Simon's family and friends, and gradually evolved into a primer on small boat sailing. Chapters include About the Wind; Too Much Wind; Arrivals and Departures; Securing Boats; When Things Go Wrong; Rules of the (Maritime) Road; Knots, Splices, and Whippings; and Language of the Sea. Written in a friendly and clear style, this book promises to put you at ease so you can truly enjoy small boat sailing, even if you've gotten the bug a bit later in life. 87 Pages.
*Product images are for illustration purposes only and may not be an exact representation of the item. Please refer to item description.