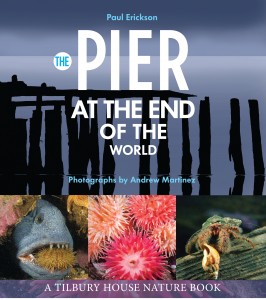 BOOK PIER AT THE END OF THE WORLD BY PAUL ERIKSON

Brand:
Part Number:

BK-0884483823
HM Order #: 755862
THE PIER AT THE END OF THE WORLD, by Paul Erickson, is a lyrically written story that follows a day in the life of the denizens lurking in the cold, tide-swept waters beneath a remote pier on the shore of a northern sea. Vivid photos of a wolf fish munching a sea urchin, a hermit crab switching shells, a sea slug arming itself with stinging cells stolen from an anemone, a 35-pound lobster guarding his domain, and other exotic creatures take us from dawn to darkness. Colorful panoramic paintings show us the bigger picture, including the eyes of nighttime predators and the creatures who are missing the following morning.
Ages: 8-12
*Product images are for illustration purposes only and may not be an exact representation of the item. Please refer to item description.