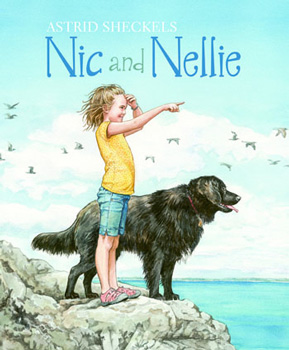 BOOK NIC AND NELLIE BY ASTRID SHECKELS
Brand:
Part Number:

BK-1934031520
HM Order #: 751254
Everyone gets homesick. And Nic is no different. She's so excited about spending the entire summer on a small New England island with her grandparents that she counts down the days through winter and spring. But when the grand adventure finally begins, she finds tears and loneliness instead of joy and freedom. - Astrid Sheckels' picture book Nic and Nellie is a gorgeously illustrated, heartwarming story of a girl and her beloved dog, Nellie, who slowly learn that new places really aren't so scary, and that often friends can be found around every corner, even in old row boats, tidal ponds, and stinky mud flats.
*Product images are for illustration purposes only and may not be an exact representation of the item. Please refer to item description.