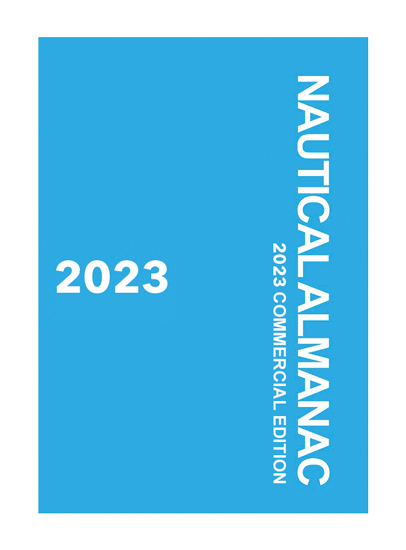 BOOK NAUTICAL ALMANAC COMMERCIAL EDITION 2024
Brand:
Part Number:

BK-PAR323
HM Order #: 783079
The cornerstone for all celestial navigation, listing the celestial bodies used for navigation, a sight reduction table, and other information valuable to the offshore navigator. The content of this edition is identical to the United States Naval Observatory edition.
*Product images are for illustration purposes only and may not be an exact representation of the item. Please refer to item description.