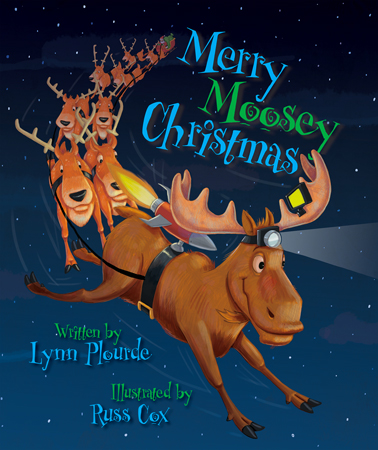 BOOK MERRY MOOSEY CHRISTMAS BY LYNN PLOURDE
Brand:
Part Number:

BK-9781939017383
HM Order #: 762686
Merry Moosey Christmas by Lynn Plourde. It's Christmas Eve! If Rudolph's on the beach, who's pulling the sleigh?!? Another year, another Christmas Eve. This year, Rudolph just wants to enjoy the holiday without having to work. So he convinces Santa to accept a substitute. The search for the perfect replacement results in an eager and resourceful moose, who knows just how to use a headlamp and a GPS. But on Christmas Eve, Rudolph worries: Was the moose's training complete? Will Santa and Moosey be able to get all the presents where they need to be?
*Product images are for illustration purposes only and may not be an exact representation of the item. Please refer to item description.