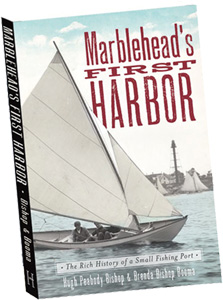 BOOK MARBLEHEADS FIRST HARBOR
Brand:
Part Number:

BK-9781609494971
HM Order #: 743405
The true beauty and fury of the Atlantic Ocean are known only by the rugged individuals who have made their living from the sea. In the seventy-five years from the American Revolution to the middle of the nineteenth century, Marblehead, Massachusetts, experienced a golden age of fishing. For the next fifty years, the industry struggled, but from 1900 until the end of the twentieth century, one small anchorage made itself proud. From boat building to sail design, First Harbor produced creative men whose innovations helped shape marine history. Join Hugh Peabody Bishop and Brenda Bishop Booma as they reveal this story through the eyes of a Marblehead fisherman, drawn uncontrollably by his love for the sea.
*Product images are for illustration purposes only and may not be an exact representation of the item. Please refer to item description.