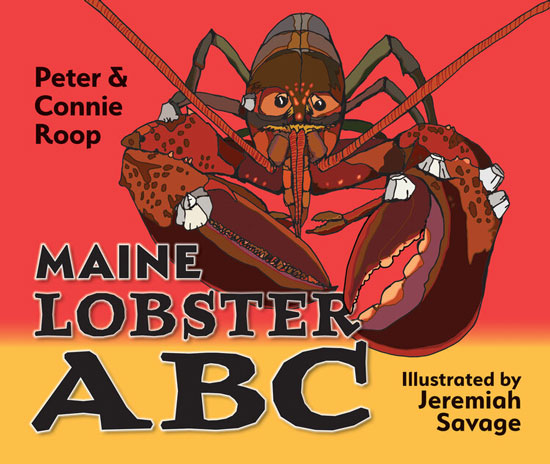 BOOK MAINE LOBSTER ABC BY PETER AND CONNIE ROOP (SOFT COVER)
Quantity Available:

In Stock
Brand:
Part Number:

BK-978024123832
HM Order #: 778365
A is for Atlantic Lobster
C is for Claw
H is for Hard Shell
L is for LOBSTER!
Learn all about lobsters and lobstermen, their lore and their gear, in this beautifully illustrated book for both children and adults.

Peter and Connie Roop are the authors of more than 100 children's books, including Maine Lighthouse ABC. They put a lot of time into their research for each book, thus providing good information for all ages, along with very silly lobster jokes and a section of fun facts about lobsters. Jeremiah Savage illustrated both ABCs. His bold illustrations with vibrant colors and a semi-realistic, cartoony style focus on the diversity and uniqueness of the lobster industry in Maine.
*Product images are for illustration purposes only and may not be an exact representation of the item. Please refer to item description.