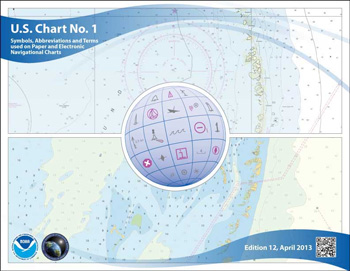 BOOK CHART 1 SYMBOLS & ABBREVIATIONS 13th EDITION
Brand:
Part Number:

BK-CHART113
HM Order #: 146245
Nautical Chart No. 1 Guide to Symbols, Abbreviations and Terms book Published by Waterproof Charts and prepared jointly by the Department of Commerce (National Oceanic and Atmospheric Administration) and the Department of Defense (National Imagery and Mapping Agency) this book covers all the corrections and additions to the U. S. Aids to Navigation System.
*Product images are for illustration purposes only and may not be an exact representation of the item. Please refer to item description.