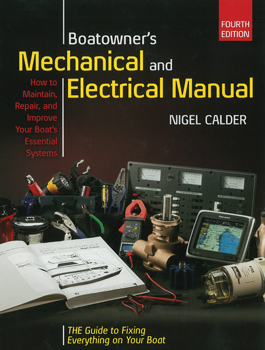 BOOK BOATOWNERS MECHICAL & ELECTRICAL MANUAL 4TH
Brand:
Part Number:

BK-0071790330
HM Order #: 759465
Boatowners Mechanical & Electrical Manual 4th Edition Book, By Nigel Calder. The Bible for boat systems is updated, and better than ever! Full of information about battery technologies including lead-acid, lithium-ion and fuel cells. How to establish a balanced battery-powered electrical system. Understanding and troubleshooting electrical circuits and improving the energy efficiency of your boat. Tips on corrosion, bonding and lighting protection. Operation, maintenance, troubleshooting and winter layup of diesel engines and much more! This is the guide to fixing everything on your boat.
*Product images are for illustration purposes only and may not be an exact representation of the item. Please refer to item description.