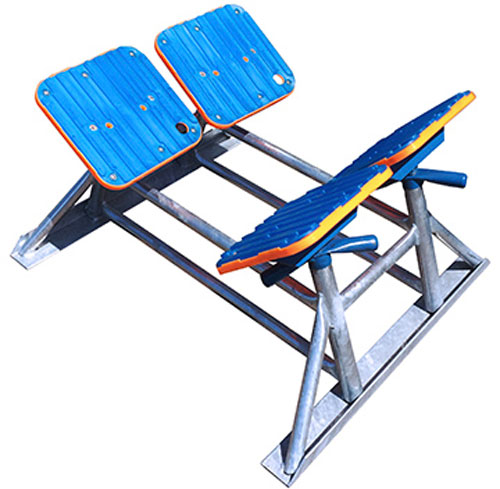 BOAT DISPLAY STAND 34"X 37"


Brand:

Brownell Boat Stands
Part Number:

HMJ-BR37
HM Order #: 767835
The Brownell Boat Display Rack - BR37 - provides a safe, simple and discrete solution for displaying boats on your showroom floor. The BR37 is gentler on the boat due to our unique four pad design, which disperses the load to reduce hull stress. The four pads and stable footprint provide both keel and righting support, eliminating the need for outboard support and freeing up floor space in your showroom. This unobtrusive design also reduces trip hazard and allows boats to be stored more closely together, further maximizing use of your floor space. The BR37 accommodates dead rises of up to 45 degrees and features Brownell's exclusive no scratch, no slip TLC pads. It is designed for boats up to 45' or 35,000lb / 15,875kg. Always consult the boat builder to determine placement and number of racks required. This system is ideally suited to most popular brands of center consoles, bow-riders, walk-arounds, cruisers and cuddies between 25' and 45'.

Load capacity: 20,000lbs (9,100kg)
Length = 34" (86cm)
Width = 37" (94cm)
Height range= 19-28" (48-71cm)
Weight = 67lbs (30kg)
*Product images are for illustration purposes only and may not be an exact representation of the item. Please refer to item description.