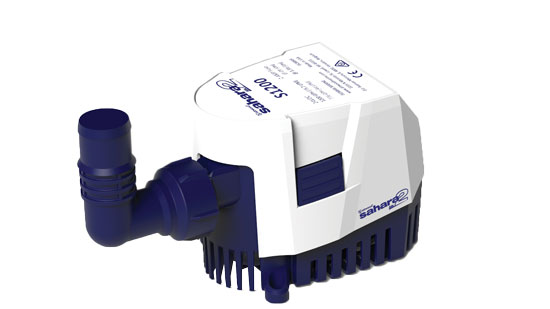 BILGE PUMP 1" & 1-1/8" 24V SAHARA MK2 1200 GPH BUILT IN FLOAT SWITCH

Quantity Available:

In Stock
Brand:

Attwood Marine
Part Number:

ATT-55137
HM Order #: 214348
Attwood Marine Sahara Mk2 24 Volt

X-Air Impeller: Prevents air locking so that
the pump will not run dry and burn out.

Flexible Outlets: 900 rotatable elbow outlet allows users to
install the pump anywhere in a full 3600 orientation.

Single-Hand Pump Cartridge Release: Convenient when trying to
access a pump located in a hard-to-reach area of the boat0s hull.

Exterior Mounting Feet: Eliminates the need to remove the
basket, saving OEMs time on production lines.

Universal Backwards Compatible Design: 7-pump mounting
hole pattern for replacing any top bilge pump in its category.

SteadySwitch: Buoyancy control reduces cycling, draining
the bilge not the battery.

No Pipe Or Hose Removal Required: Reduces the time that it
takes to replace the cartridge.

Improved Motor Cooling/Heat Dissipation: Prevents
overheating that may cause failures, such as blown fuse,
leaking, etc.

Retrofits Footprint Of Current Offering: Provides seamless
transition for existing customers.
*Product images are for illustration purposes only and may not be an exact representation of the item. Please refer to item description.