AXIAL FAN 9" 12 VDC W/IP CONTUNUOUS DUTY 737 CFM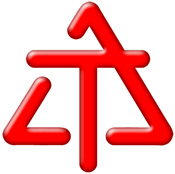 Brand:

Delta T Systems Inc
Part Number:

DLT-500309121IP
HM Order #: 771037
Features- CE Labeled with up to a 59% increase in airflow over the earlier types. Ignition proof construction,
conforms to J1171, ISO 8846 and ISO 9097.

Application- Ideally suited for small vessel engine rooms and OEM applications where compact high flow
ventilation systems are required. Excellent for today0s high horsepower vessels, the 90 Axial Fan provides 2 to 3
times the air volume of small DC centrifugal marine blowers with lower electrical load requirements.

Design & Construction- The 90 Axial Ventilation Fan is specifically designed and built for the rigors of the
marine environment 0 not adapted from other industries. With a flanged shroud made of glass filled nylon, this
unit provides a nearly indestructible, compact fan with superior corrosion resistance. Extended wiring leads
from the motor for simple quick electrical connections. By simply changing motor polarity, removing the hub/
shaft clip and reversing the hub allows this fan to be used for 0pusher0 or 0puller0 applications.

Motor- A sealed DC direct drive motor provides quiet reliable service. Motors are totally enclosed (TEAO)
double shielded ball bearing type with 0O0- Ring Seals. Constructed with die cast aluminum end plates and
tough black Teflon epoxy coating for superior corrosion resistance. Armatures are fitted with stainless steel
shafts and are dynamically balanced for quiet, vibration free operation.

Fan Hubs & Blades- A 10-blade glass filled nylon hub with a pilot is secured directly to the motor shaft.

Finish- Black glass filled nylon (housing, guard, & hub) with black Teflon epoxy coating (motor housing).
*Product images are for illustration purposes only and may not be an exact representation of the item. Please refer to item description.