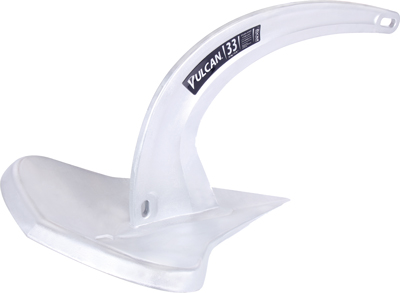 ANCHOR ROCNA VULCAN GALVANIZED
Rocna anchors stand out for their holding power, setting ability and ease of use. Designed to set quickly in all types of seabeds, their unique geometry enables them to orient themselves for fast penetration, regardless of how they hit the bottom. They combine a chisel tip, roll-bar and skids to dig in straight and bury rapidly, typically within one meter, even in thick weed and kelp. Shanks of quenched and tempered high tensile steel make them extremely resistant to the twisting and bending forces present when the anchor is under load. The Rocna's folded fluke geometry resists wind and current shifts and doesn't easily trip out upon load reversal.
*Product images are for illustration purposes only and may not be an exact representation of the item. Please refer to item description.

Denotes a non-stock item. These items are not regularly stocked in our store locations and may require extra time to arrive from our supplier(s) and incur incoming freight.