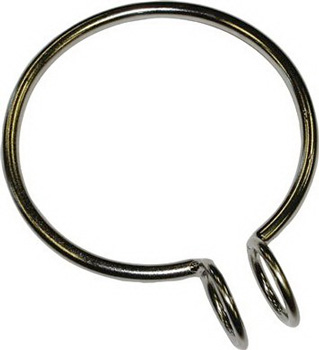 ANCHOR RETRIEVER RING S/S RING ONLY

Brand:
Part Number:

NFG-PM15-235
HM Order #: 125243
Popular with off shore fishermen, scuba divers and spear fishermen, anchor rings are designed for use when your anchor line includes more than 2 or 3 feet of chain. Your boat pulls the anchor agains the resistance of the ball or buoy and the weight of the chain folded over the ring keeps the anchor from slipping back out. You clip your anchor ring onto the line and drive forward when you are ready to pull your anchor and remove it when you are done. - Just add a buoy, snap and short line. To retrieve an anchor, place ring over the anchor line securing it to the buoy with the line and snap. Toss the assembly in the water and run boat at a 45 degree angle from the anchor. Ring diameter 5-5/8".
*Product images are for illustration purposes only and may not be an exact representation of the item. Please refer to item description.