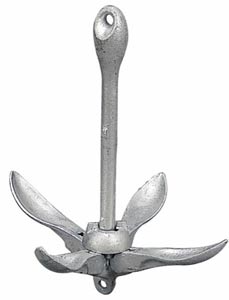 ANCHOR GRAPNEL FOLDING
Hot dipped, galvanized iron/forged fluke folding anchor.

*Product images are for illustration purposes only and may not be an exact representation of the item. Please refer to item description.

Denotes a non-stock item. These items are not regularly stocked in our store locations and may require extra time to arrive from our supplier(s) and incur incoming freight.