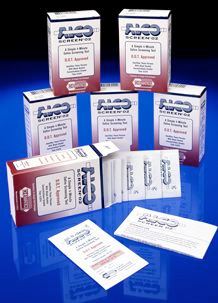 ALCOHOL SALIVA SCREENING TESTS 0.02% IN 4 MINUTES (BY/EA)
Brand:
Part Number:

CEM-56024
HM Order #: 747395
Alco-Screen 02 is the most simple, cost effective method of monitoring for alcohol consumption in your Zero Tolerance testing program. Alco-Screen 02 is so effective that it has been tested and approved by the US Department of Transportation (DOT) for required testing of all transportation and safety sensitive employees for blood alcohol concentrations above the federally mandated zero tolerance level of 0. 02%. Alco-Screen 02 is a simple one-step saliva screening test that works in a clean, non-invasive manner and provides results within 4 minutes. Simply wet the test pad with saliva; a line on the test pad within 4 minutes indicates a blood alcohol concentration exceeding 0. 02% - DO NOT STORE ABOVE 80 DEGREES
*Product images are for illustration purposes only and may not be an exact representation of the item. Please refer to item description.