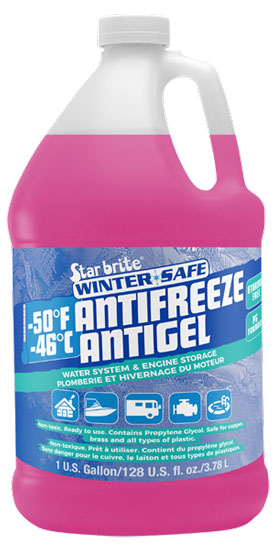 -50 NON-TOXIC ANTIFREEZE WINTER SAFE GLYCOL BASE
Star brite 31200 Winter safe -50 DEG F (-46 DEG C) Non-Toxic Antifreeze provides excellent cold weather and corrosion protection for drinking water systems and all engines. Its premium additive package prevents corrosion of aluminum, copper, brass and solder, but will not harm rubber, seals or hose materials. It contains no alcohols. This product is ready-to-use; do not dilute it.

*Product images are for illustration purposes only and may not be an exact representation of the item. Please refer to item description.

Denotes a non-stock item. These items are not regularly stocked in our store locations and may require extra time to arrive from our supplier(s) and incur incoming freight.